With the sacking of Paolo Maldini and Ricky Massara as the technical and sporting director, AC Milan have decided to change direction. One of the men at the steering wheel is Geoffrey Moncada, who is somewhat of an international man of mystery.
It seems that Moncada has moved from being the head of the scouting area to a de-facto sporting director role alongside the official holder of the title Antonio D'Ottavio, while CEO Giorgio Furlani will have a good chunk of overlap with Maldini's old role as chief negotiator and the man with the final say.
Moncada's name is one that is very much respected in the footballing world, to the extent that our interview with Milan's minority shareholder Riccardo Silva he labelled him one of the club's 'best kept secrets' as well as being among the 'top scouts in the world'. But who exactly is he?
Moncada was born in 1986 in France making him 37 years old, which puts him younger than a lot of parallel executives at a top club with such new-found power.
He joined Milan at the beginning of the Elliott Management era back in 2018 and even back then it was regarded as a big scalp for the Rossoneri thanks to his impressive body of work, which we will come on to.
Moncada's career as a scout began at a young age and came about through his video analysis of players. In fact, he was the one who watched a 12-year-old Kylian Mbappé and recommended him to Monaco.
The Moncada mystery
Part of the mystique surrounding Moncada is that he is absent on social media with the exception of LinkedIn, where he introduces himself as a 'video analyst' and reveals some details about his career.
As per his profile, he worked from 2006 to 2012 as a freelance scout, and at the age of 19 he was sending around a CV of players to agents around the world.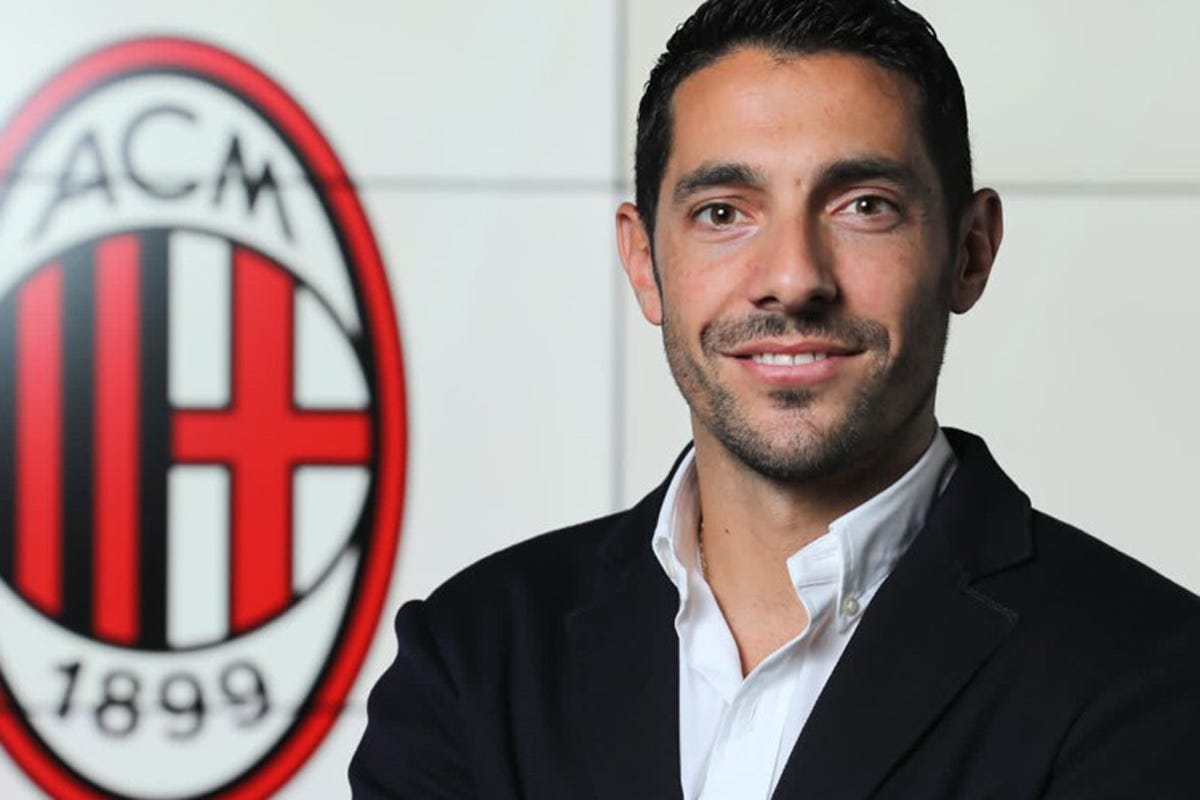 His mentor was Marc Westerloppe and it was alongside him that Moncada noticed a young Mbappe at Bondy. Monaco took a chance on him, he exploded onto the scene and then joined Paris Saint-Germain for €180m which remains a world record sale for a French club.
Then, Monaco decided to hire Moncada who climbed the ranks and became the chief scout at just 29 years old. He built a network that spanned Portugal, Germany, Holland, Belgium, Scandinavia and South America.
Move to Milan
Back in December 2018, Milan managed to convince him to try a new experience in Italy as the chief scout, with Elliott Management having seized control of the club after Yonghong Li's reckless ownership.
They aimed to build a project around finding young players with high potential but with reasonable costs and then constructing a future core, with said players rising in value.
The record since his instalment speaks for itself, as under Moncada's watch – in addition to that of Maldini and Massara – Milan signed Mike Maignan, Malick Thiaw, Fikayo Tomori, Pierre Kalulu and Theo Hernandez in the rearguard.
Sandro Tonali and Ismael Bennacer did become the midfield pairing of the future (prior to the former's departure) with Rade Krunic showing himself to be a reliable reserve.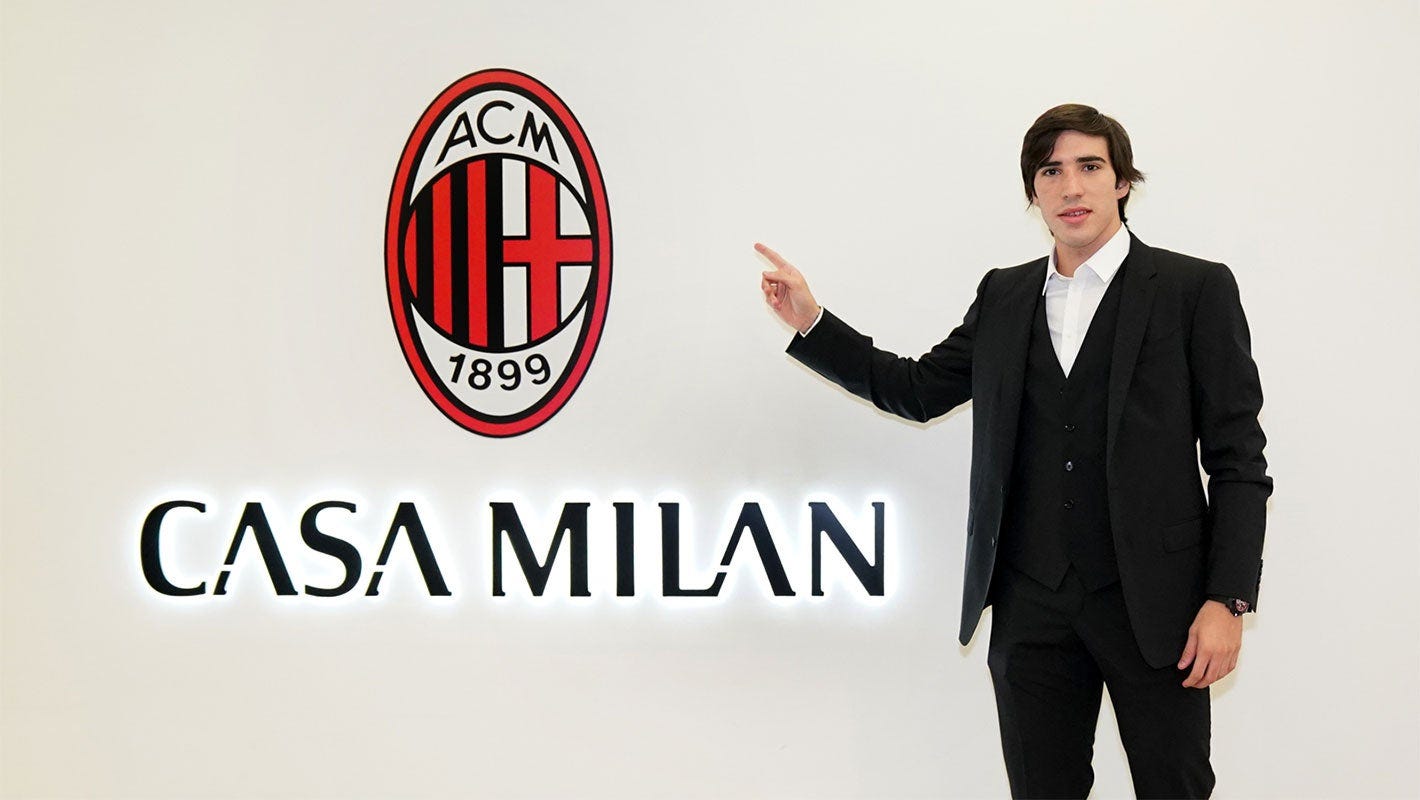 The likes of Alexis Saelemaekers and Brahim Diaz even gave more in contribution than what the costs of their respective deals suggested they would.
Then of course there is Rafael Leao, who has grown from being a raw talent when arriving from Lille to become last season's Serie A MVP and without doubt the most valuable asset in the squad at present.
Tonali was sold for €70m to Newcastle, but his club-record sale is if anything proof that the vision is working efficiently given the necessity for player turnover, however painful it might be.
The methodology
So how exactly does talent identification work and why is Moncada regarded as one of the best in the business despite others in his field having similar resources?
The Frenchman works together with his network of collaborators and looks not only at statistics but also sports performance and adaptability to the coach's game.
He often gathers as many as 10 different reports on each player showing the level of detail required, and from that he can gain a broader picture regarding the technical identikit of the player, who will usually be between 16 and 20 years old.
The character and personality traits of said talents are also examined too, so there is much more than just numbers on a screen. Every step is taken to try ensure that each signing can be put in the position to succeed.
A good example of his work can be found in Pierre Kalulu's work. He was bought for just €1.29m from Lyon's youth team in the summer of 2020 and it was because of Moncada's intuition.
He arrived as a relative unknown having not made a senior appearance for the Ligue 1 side, and with Stefano Pioli's integration plus some opportunities taken he established himself as a big part of the future core.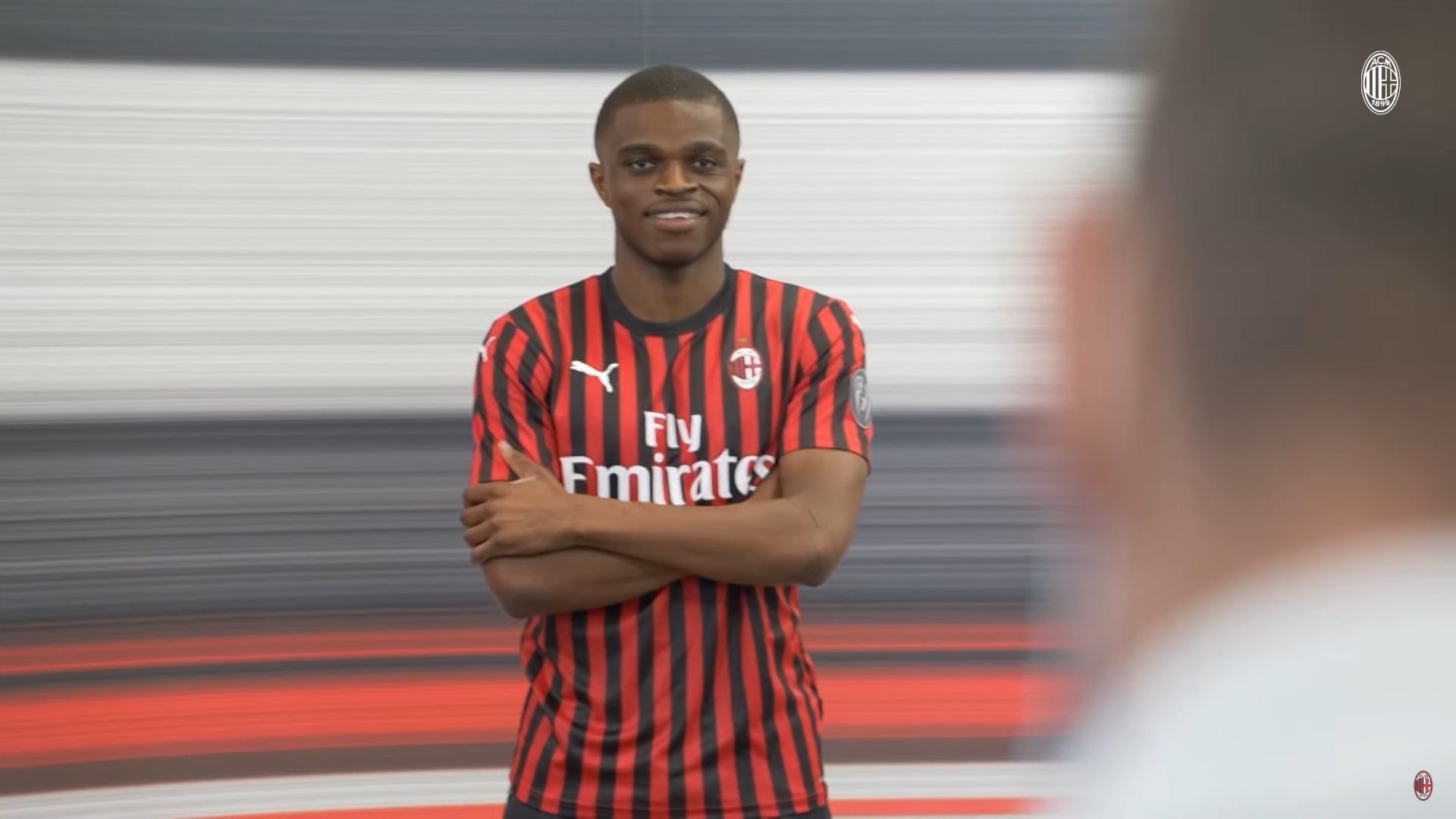 He was Fikayo Tomori's partner for pretty much the entirety of the second half of the Scudetto-winning campaign in which only two goals were conceded in the final 11 league games with nine clean sheets.
Now, Kalulu is a France U21 international with a first-team call-up surely not far away, and he is valued at €35m according to Transfermarkt.
Finding value
Kalulu is far from the only example to point to. While Maldini has been given a lot of credit for the signing of Theo Hernandez given he met him in Ibiza, Moncada revealed that it was actually largely his intuition.
Speaking on the 'Prolongation' podcast, the chief scout said: "He's a player we've known since Atletico Madrid's U17s/U19s. It was a job that lasted 4-5 years. And the opportunity to sign him came when he was a little in trouble at Real Madrid, who had just signed Ferland Mendy.
"We didn't have much competition when we signed him. Paolo Maldini did a great job, he spoke with the Real Madrid management and with Theo."
Another operation that has Moncada's imprint is the Tomori deal. He was out of favour at Chelsea but the ex-Monaco man saw value and the opportunity to reinvent the defensive line, signing him initially on loan for €600k and then permanently for €31.6m. Now, he is worth double.
Moncada was also watching Leao from a young age too, as he told the podcast: "He was exceptional in the academy, in the Youth League he played against Juve at a very high level.
"He can still improve physically, he can score even more because he can score very easy goals or other top-class goals. He can still score in the future with his head, he has the physique."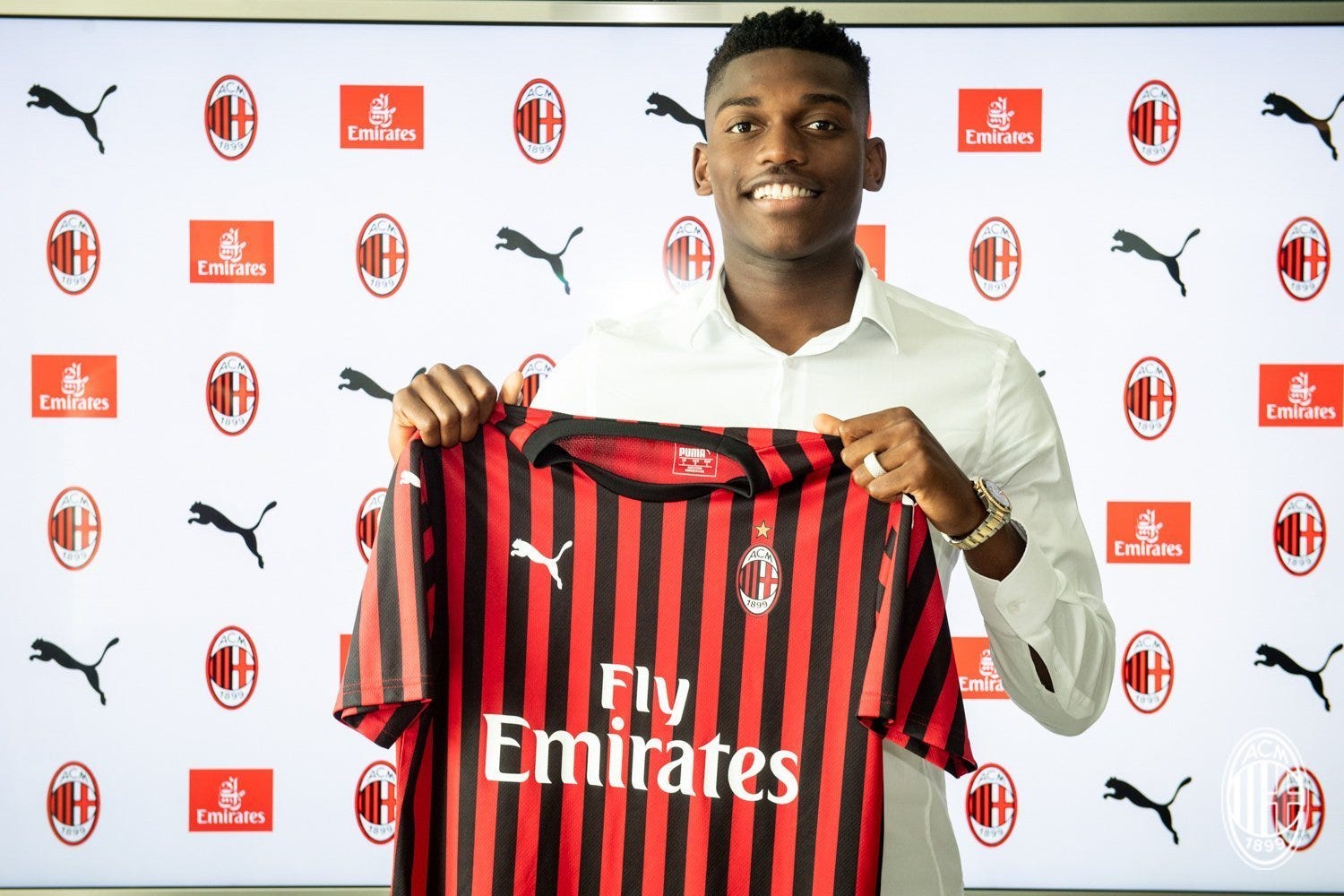 Moncada was one of the figures who made it clear that Gianluigi Donnarumma could be replaced in the summer of 2020, despite the PR disaster that it seemed to be at the time.
He pushed for Mike Maignan to replace Donnarumma, and revealed in an interview with L'Equipe that character was key in his assessment.
"When I talk to Mike he has no pressure, he just plays. It could be our mentality. In Italy, if a young player makes a mistake, they immediately say he's not ready and he'll stay on the bench for a while. Not in France."
The most recent positive example might well be Thiaw, who arrived for €8.6m from Schalke 04 and like Kalulu was a relative unknown, but now looks like he will be the starting centre-back this season barring surprises.
The future
Moncada gave an interesting interview with L'Equipe earlier this year in which he highlighted why he likes focusing so much on players from France as well as South America.
As outlined, he has a background in France having been credited with identifying some of the Monaco players who were a big part of their run to the semi-finals of the Champions League a few years ago.
The Rossoneri have bet a lot on players from the French league with the likes of Leao, Maignan, Kalulu and Yacine Adli acquired from there in the past few summers, and Milan continue to be linked with the latest up and coming names in Ligue 1.
One of the comments that stood out was as follows: "I don't know if French players are more ready than others, but in general they are not afraid. A Spaniard, an Italian or a German is afraid of failing."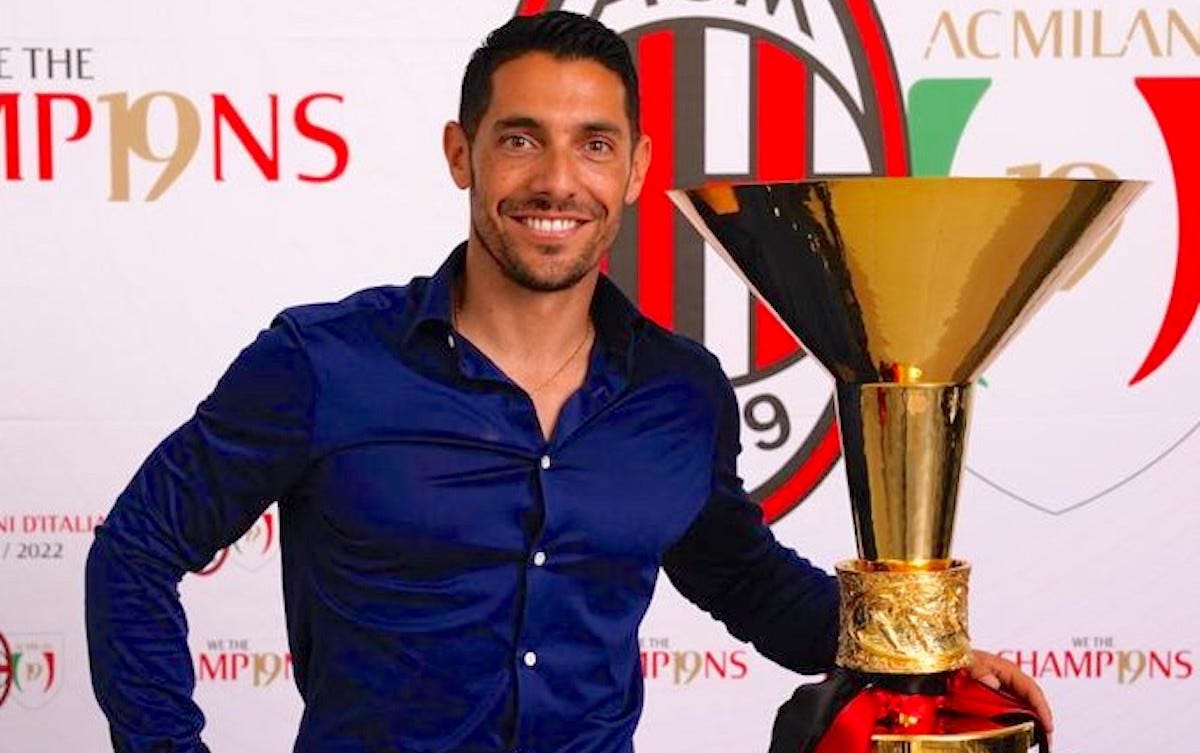 Therefore, with Moncada now having an even bigger say on the recruitment moving forward we can expect the French influence to grow, or perhaps for the club to continue down the line of recruiting foreign talent rather than dredging other clubs in Italy.
He also stated that he does not feel like there is great value in the Brazilian market compared to the hype that some of the talents in that league receive, which is why links like those with Vitor Roque were and remain destined to be short-lived.
Everything we saw play out in the summer mirrored what has been suggested above.
Milan returned to a strategy of 'buying in the dip' when it comes to well-known profiles like Ruben Loftus-Cheek and Christian Pulisic who both signed from Chelsea.
Marco Sportiello and Luka Romero came on frees, with the former being an upgrade in his role and the latter being a low-risk bet on a potential gem.
They scouted the European market for talent with a high ceiling that was available in cost-advantageous deals such as Tijjani Reijnders, Noah Okafor, Samuel Chukwueze and Yunus Musah.
This will be an increasingly data and algorithm-driven AC Milan, especially after Maldini's departure. Moncada will lean on the help of Zelus Analytics and then sift through the profiles after the multitude of reports that arrive on his desk from his team.
There is a young core in place but Tonali's sale proves just how quick things move in football. Moncada now has more power than ever, and will be tasked with protecting and building on the platform he helped create.