One of the most crucial summers in AC Milan's recent history is coming up, with various tough decisions to make and the absolute necessity to keep the project moving forward.
As things stand at present, it appears as though Milan are on course to just about rescue the 2022-23 campaign from the jaws of being a very forgettable one.
The 10-point deduction and 4-1 defeat to Empoli that Juventus suffered in the space of just over two hours has simplified the equation, and now a top four spot is back to being more likely than unlikely.
However, while a return to the Champions League would provide some stimulus to give the season a passing grade – especially after the run to the semi-finals of the competition – it has overall been a disappointing one domestically.
Milan flirted with a Scudetto defence until a collapse in January saw them fighting just to finish fourth, while they also lost 3-0 to Inter in the Supercoppa Italiana final – the first of four derby defeats in a row – and got eliminated from the Coppa Italia at the first hurdle by a Torino team who played for a long time with 10 men.
What that means is that even if the Rossoneri do manage to now sneak into fourth, some profound and honest reflections must take place from the upper management down to Stefano Pioli and his staff on how to avoid a repeat of the same struggles within the confines of Italy (and Saudi Arabia).
In the interests of providing a glass-half-full outlook on the situation heading into the summer and the 2023-24 season, it is possible to look at the set of circumstances as a real opportunity.
Many argued (and with plenty of merit) that the 2022 summer mercato was a real opportunity for Milan to build on their incredible Scudetto success and utilise their new-found financial health to snowball the momentum and perhaps open up an era of dominance.
What resulted was potentially the worst post-title transfer window in the club's history, and though that is a topic which has been done to death already it is worth recalling the mistakes that were made, for the purposes of ensuring they are not repeated.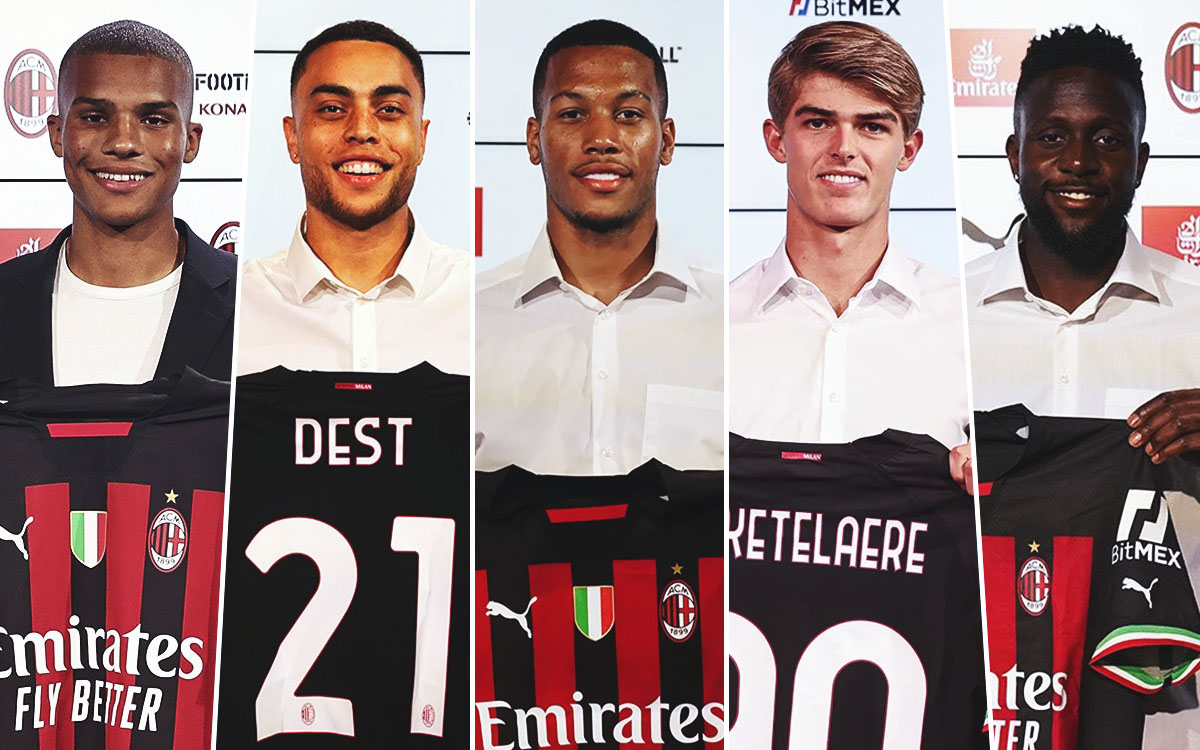 The decision to sign Divock Origi on a free transfer proved to be a disastrous one. Though the likes of Randal Kolo Muani and Julian Alvarez had been linked, the management chose to bet on a player who had been a bench option for half a decade, had failed to hit double figures in goals during that period and also came with a tendon problem to fix.
Aster Vranckx and Tommaso Pobega have had their moments this season, moreso the latter, but the intention to replace Franck Kessie in the aggregate rather than invest in a starter-level central midfielder backfired massively and the team got objectively weaker.
Signing Junior Messias and Alessandro Florenzi on permanent deals drew small question marks at the time but those have grown over time. Both are the wrong side of 30, struggle to stay fit consistently and are simply no longer at the level Milan need, which highlighted a lack of ambition from the management.
Yacine Adli returned from loan and has barely played, while the decision was made to invest over two-thirds of the summer budget on Charles De Ketelaere, a player who was always going to need plenty of time to adjust and was not the immediate difference-maker a Scudetto-winning side needs to scale up their targets. It seems both might not be a fit for the system, too.
It is perhaps no surprise therefore that Milan have failed to balance their multiple commitments this season given Stefano Pioli has had to rely on the same core 13-14 players, with key performers working overtime and the World Cup break clearly not helping matters.
However, what Milan have been handed – through the Juve punishment and the fact destiny is now in their own hands – is a lifeline.
The Champions League run this season brought prize money of over €80m and revenues of over €120m when factoring in ticket sales. It is a competition that is not only vital from a sporting point of view with the image of the project hinging on it, but also financially.
The chance to be back in Europe's top club competition in 2023-24 has unlocked a treasure chest that many thought had sunk to the bottom of the ocean after that run of two wins in seven league games which commenced at the start of April.
Now, the club must intervene immediately, spending money to guarantee that the squad is sufficiently strengthened and to try ensure that getting a top four spot next season is not this painful.
A very frank discussion is needed between owner Gerry Cardinale, CEO Giorgio Furlani, the directors Paolo Maldini and Ricky Massara, chief scout Geoffrey Moncada and the head coach Stefano Pioli.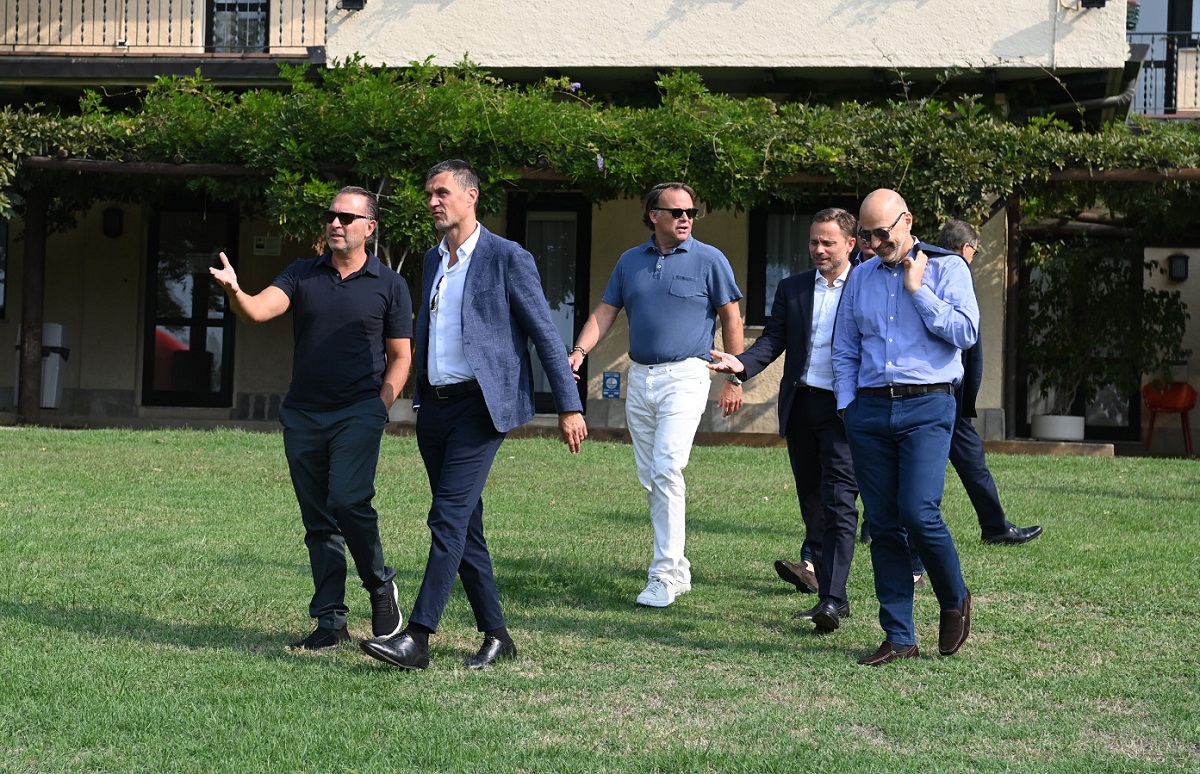 They need to be in the same room, outlining the plan for the future. Pioli must highlight the holes in his squad and the types of players that will be most compatible with his system, the parameters in which to operate (transfer and wage budget, mainly) should be affirmed by Cardinale, then Moncada, Maldini and Massara can get to work identifying the right profiles.
There can be no more gambles on signing young and unproven players that Pioli has little intention of using, even as depth options.
It is better now to focus on raising the quality level in the areas of the starting line-up that need it (striker, right winger and midfield) and secure functional depth, players who guarantee a certain level of performance and perhaps have experience, with Inter being a good example of a plug-and-play squad where the second lines don't keep Simone Inzaghi awake at night.
As mentioned previously, Milan should view the summer as an opportunity even though the pressure is so high to correct previous errors and show the fanbase that this ownership group and management do know what is required to move the club forward.
There could well be some upheaval in Serie A over the summer, starting with the leaders of the pack Napoli. They will change coach as Luciano Spalletti has strongly hinted at a farewell, with their sporting director Cristiano Giuntoli seemingly following him out of the door, as well as their most valuable player Victor Osimhen.
Juventus may need to make huge changes given that they are at the centre of multiple different scandals, which could result in a whole new board coming in and the possibility some key players could leave without any European competition to play in.
Gian Piero Gasperini's potential farewell to Atalanta is not a far-fetched idea at the moment, and Roma could lose Jose Mourinho as he continues to be linked with jobs like Paris Saint-Germain.
The idea that Inter and Lazio will resume from consolidated bases even seems hard to imagine, because even though the Nerazzurri may have had a successful season with two trophies and a UCL final, their accounts are still a mess and sales might be needed.
Maurizio Sarri never seems to be far away from causing a scene that sees him depart, while Lazio could lose Sergej Milinkovic-Savic who is arguably their most important piece and the chances of Claudio Lotito investing big to replace him seem remote.
On the other hand, of all the Italian club who have entered into a Financial Fair Play agreement with UEFA, only Milan has embarked on a virtuous path that allows them to spend. The Rossoneri had the highest net spend of any Serie A side last summer, because they were able to.
There are rumours that a budget of around €100m could become available when factoring in the funds that will be made available by RedBird Capital plus the transfer fees and saved salaries from exits.
Depending on how positive or negative your assessment of the squad is, it could be argued that Milan need a deputy left-back, a central defender, two central midfielders, two strikers, a deputy left winger, a starting right winger and an attacking midfielder.
There is work to be done, but it is time that Milan took advantage of their previous financial prudence and pushed the boat out a bit. Shakespeare's 'Julius Caesar' says it well: "There is a tide in the affairs of men. Which, taken at the flood, leads on to fortune."
Milan have had their fortune come first with the events of the past week. Now, they must seize the moment, they must roll with the tide and push forward, because another season without a trophy would see scrutinous eyes turn angry.