The 2023-24 edition of Champions League will kick off in just over a week and AC Milan will start with Newcastle at home. Their group (F) has been labelled the group of the death and below we take a look at the key tactics. 
Milan will face Newcastle, Borussia Dortmund and Paris Saint-Germain in the group stage, making for a tough path to the knockout stage. It's a very tough group to predict, with all four teams having their strengths, and will likely come down to details. Below, we take a look at the key tactics of the Rossoneri's opponents.
Borussia Dortmund
It's a team with a passionate fanbase and they have been famous for their exciting style of play, along with their ability to find good young players. They typically play a 4-2-3-1 formation under Eden Terzic.
In possession 
➤ Build-up from the back with a 3+1 structure. The defensive midfielder slots in between the centre-backs or as the left centre-back to form a back three.
➤ Reus and Brandt drop to collect passes while the full-backs stay wide to maintain width.
➤ When closer to goal, Reus and Brandt try to create one-touch combinations while trying to pull defenders out of positions. They also always try to be in the best positions when receiving the ball.
➤ A target man like Haller can take care of long balls, flicking the ball to his teammates.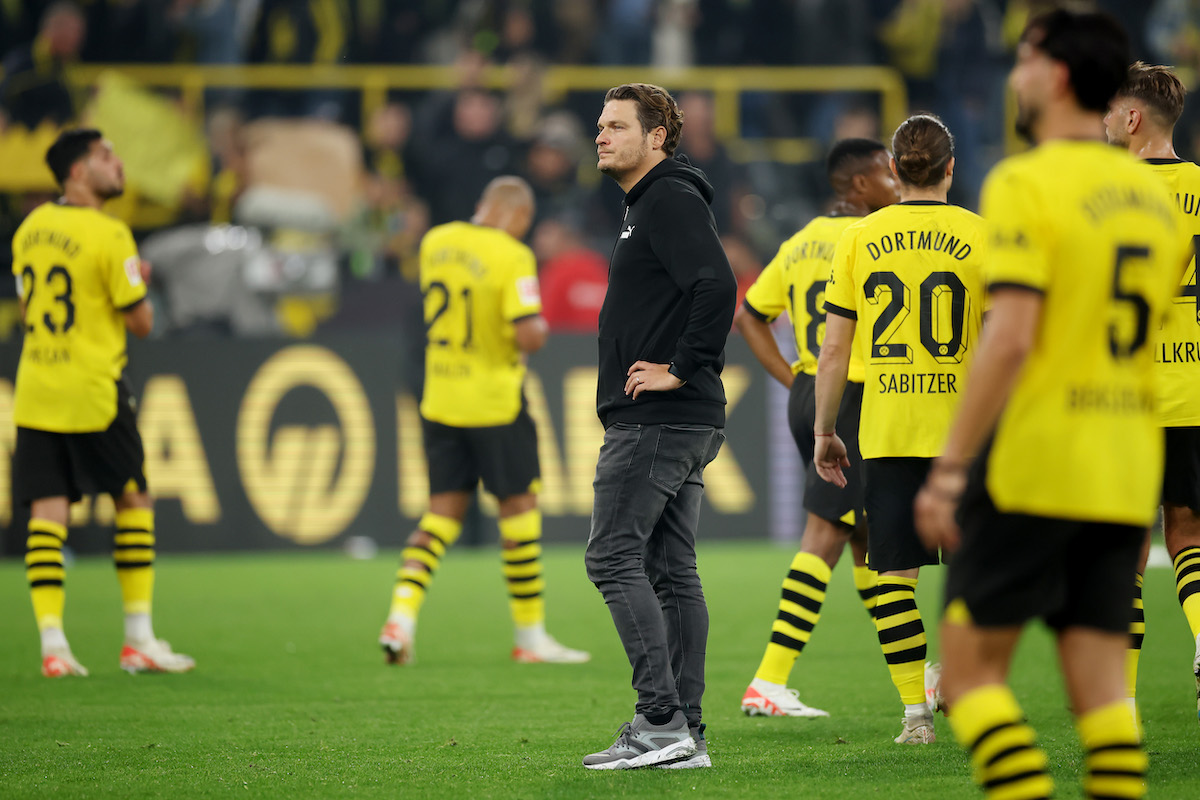 Off the Ball
➤ A 4-1-4-1 defensive shape while defending high up the pitch. 4-4-1-1 while defending deeper.
➤ One of their weakness is defending counter-attacks given that centre-backs like Mats Hummels aren't the quickest.
➤ Aerially they are very good. In fact, they have the third-highest aerial duels won in the Bundesliga (53%).
Paris Saint-Germain
Luis Enrique, who was appointed by the French side earlier this summer, uses a 4-3-3 formation just like he used at Spain and Barcelona.
In possession
➤ Depending on the pressing they face, PSG use various build-up varieties that may involve one or two midfielders. They build slowly, while forward players drop and rotate positions to scatter markers.
➤ Full-backs tend to overlap or underlap depending on the situation, and PSG also look to shift play towards one side and then make switches.
➤ They can play with a false nine and this allows midfielders to make runs into the box through the half spaces.
Off the ball
➤ PSG look to aggressively press their opponent and almost have their entire team in the opposition half.
➤ This makes them extremely vulnerable to counterattacks as long vertical balls over the last line can cause trouble.
Newcastle
Eddie Howe is preparing for his team's return to the Champions League after a long hiatus. Bolstered by the summer signing of Sandro Tonali from Milan, they are by no means pushovers.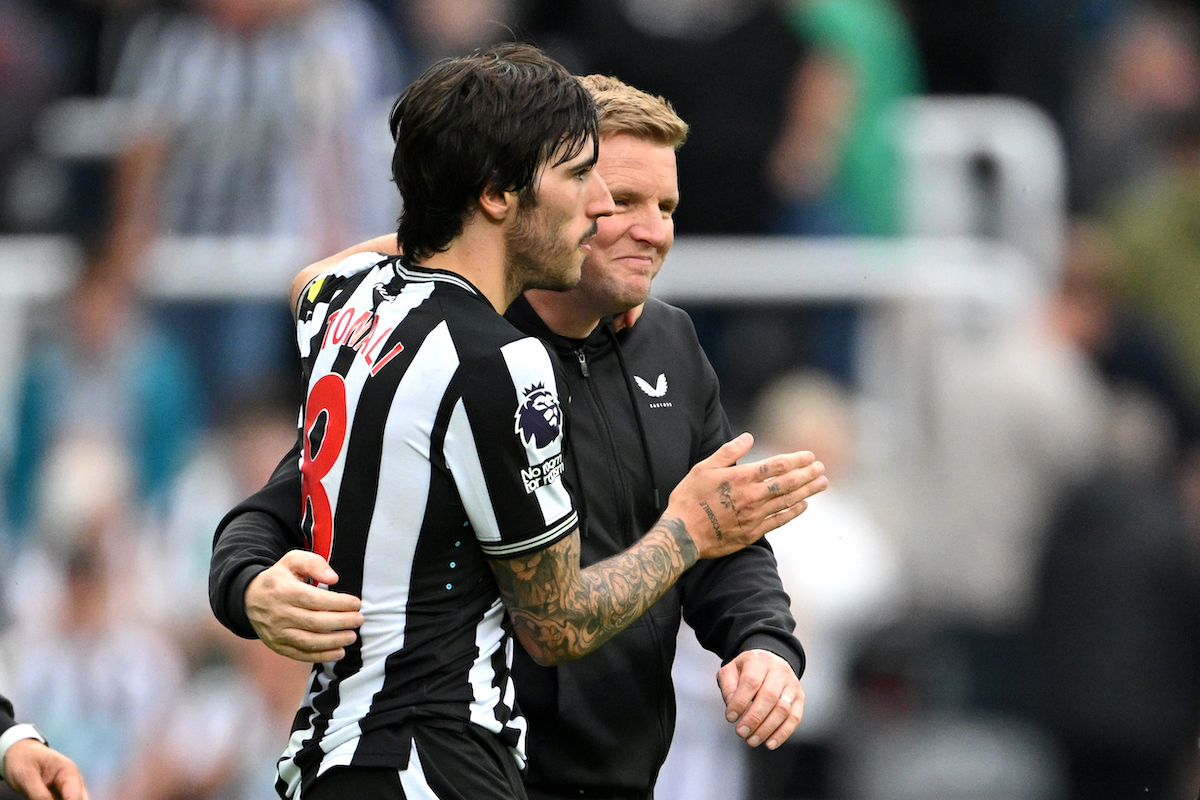 ➤ The manager prefers a 4-3-3 to sit in a mid-block with space between the lines.
➤ Newcastle don't tend to press high or sit deep. Instead, they are somewhat in between.
➤ To facilitate Kieran Trippier to push up, the left-back Dan Burn acts as the third centre-back.
➤ The two wingers tuck inside to act as passing options for Bruno Guimares, who often finds them as well.
Conclusion
These are obviously small and quick notes about the tactics. Teams may tailor their ideas to negate the ideas of the opposition. Of course, player quality also is a huge factor in all of these. No matter the tactics of PSG, a world-class player like Mbappe can definitely change any game. Milan's new-found depth will be challenged and they will have to step up to the game.